🔥🔥 HOT NEW RELEASE 🔥🔥
Caught in the Lies by Kacey Shea is LIVE!! Stop what you're doing and #OneClick!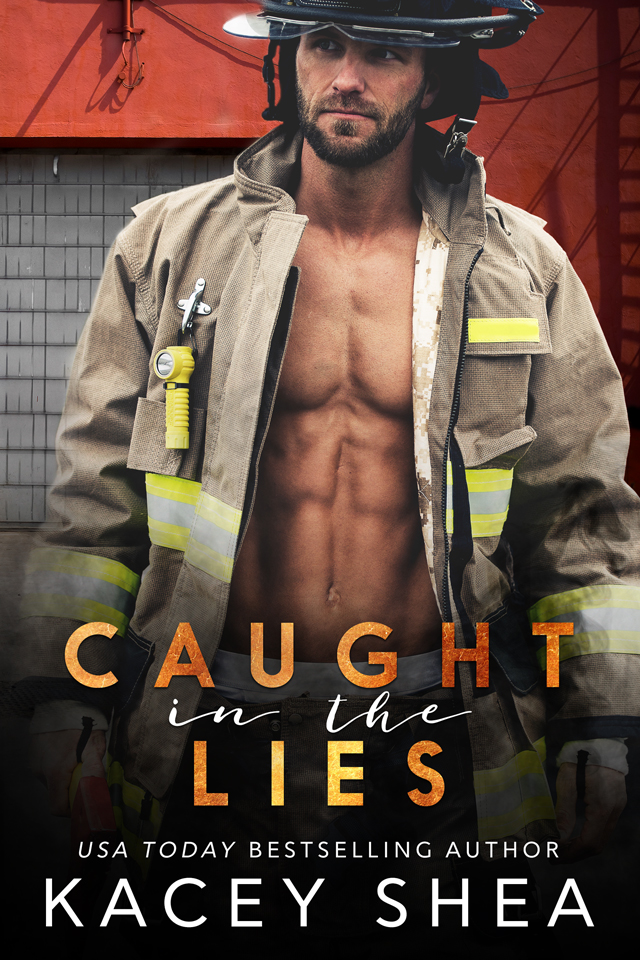 BOOK BLURB
Fire captain Cameron McClain dropped into my life with as much subtlety as an unsolicited d*ck pic. I shouldn't be attracted to him, but I am. He's too old for me, too alpha for my tastes, and too bossy in the bedroom. Though, I have to admit he knows exactly how to use his . . .
firehose
.
I'm not interested in a forever kind of relationship, but he's down for whatever I'm willing to give. Our arrangement is perfect. At least that's how it begins. I never wanted the happily ever after, but he's just so tempting.
The smart choice would be to end things before they combust, but for some reason I can't push Cam away. The harder I try, the harder he—well, you get the picture.
I wish things were different. I want to be someone worthy of his devotion. But the secrets I hold close, they don't just eat me up inside, they destroy anyone who gets too close.
So, I won't fall in love. Simple, right?
Wrong.
So freaking wrong. I don't just fall. I crash and burn for this man. But that's just the tip of the iceberg. Turns out I'm not the only one telling lies and keeping secrets, and his are enough to rip us apart forever.
Cover Photography: Reggie Deanching, R+M Photography
Cover Model: Blake Sevani
Cover Design: Sommer Stein, Perfect Pear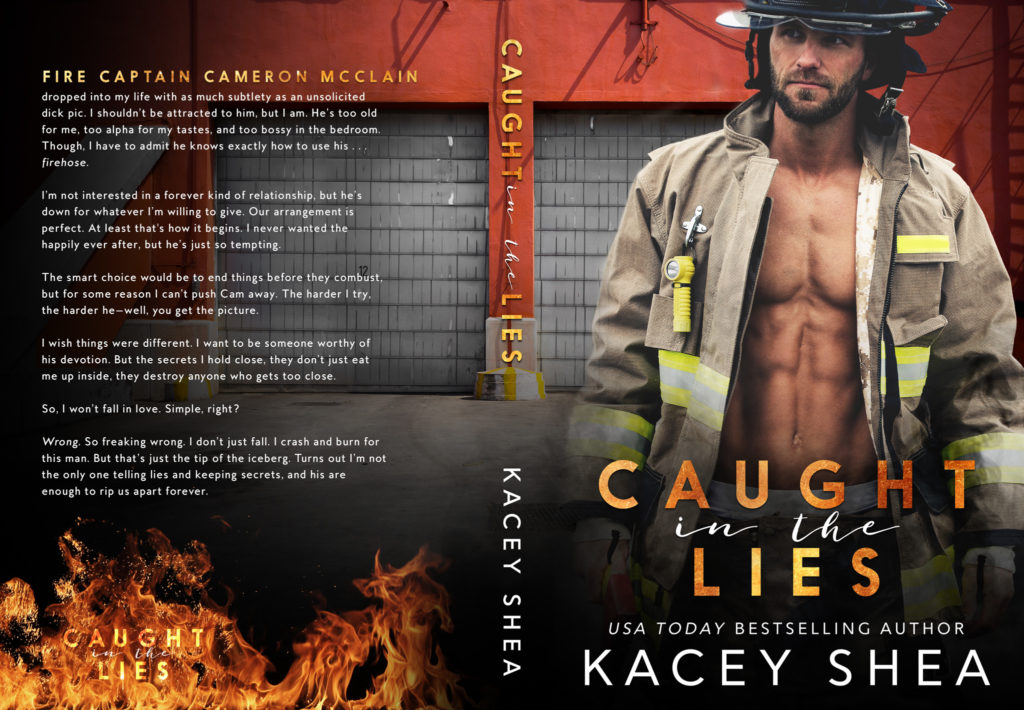 PURCHASE LINKS: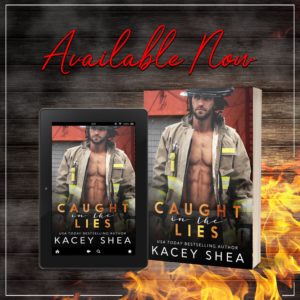 Available on KindleUnlimited
Release week price of $3.99

Audiobook is available now and already Whispersynced. Narration by Savannah Peachwood with Jason Clarke.
ONE CLICK ONE HOT NIGHT:
Download ONE HOT NIGHT, the short and steamy prequel available now and FREE!
GIVEAWAY
Head to Kacey Shea's Facebook page to enter to win a signed paperback. Good luck!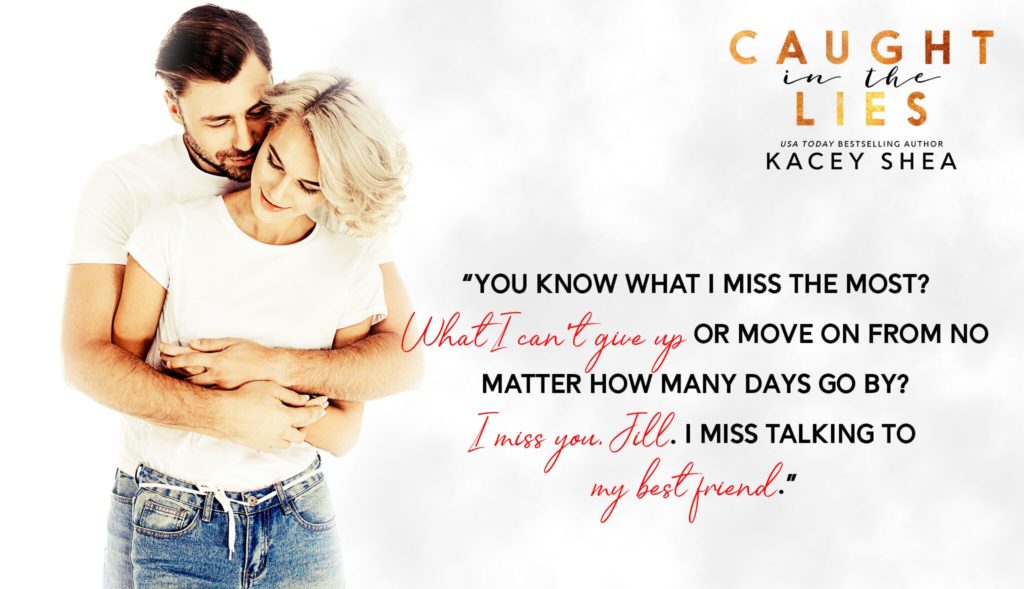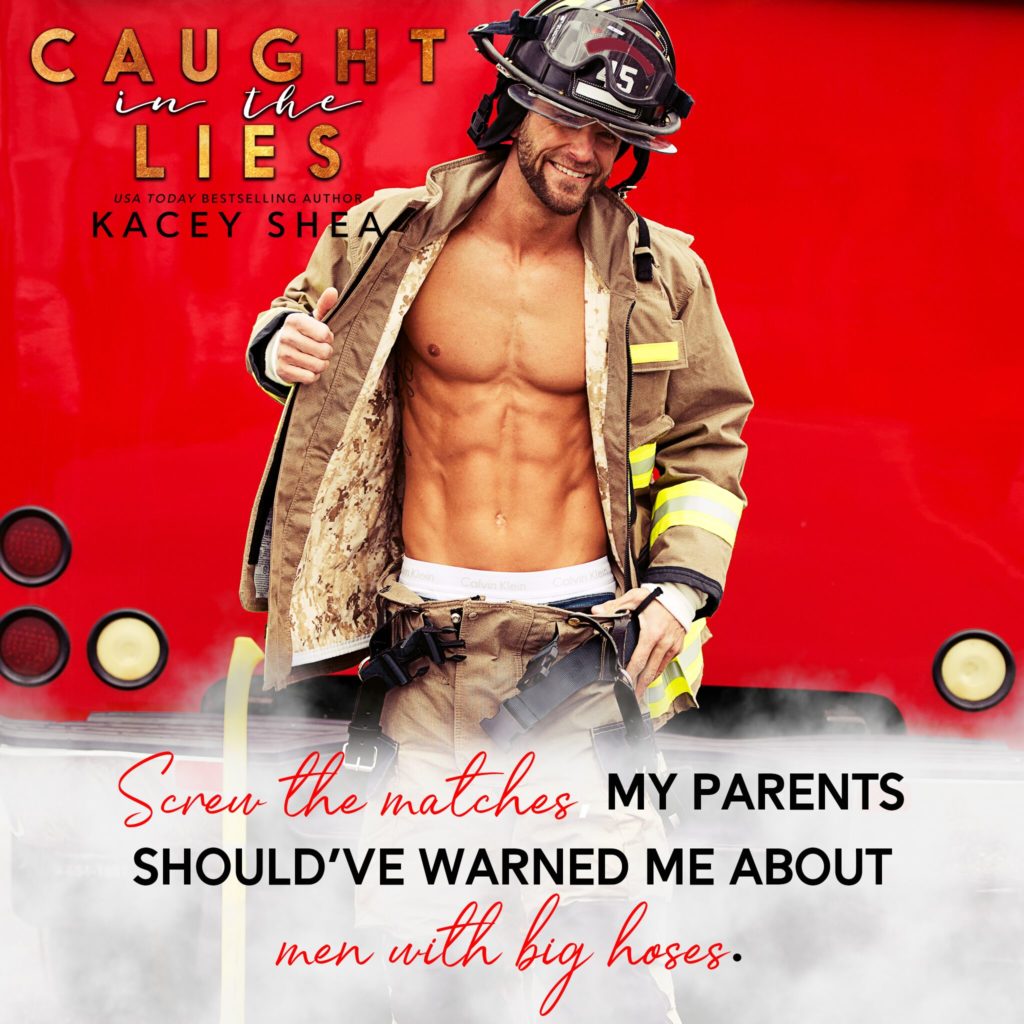 REVIEW
Caught in the Lies delivers quite the wild ride for Cameron and Jill, and sucked me in along the way. From swoon worthy moments to heart pounding to eye opening that left me questioning what was coming next. The connection between these two was potent, their chemistry reactive, but their story - well it was a little complex.
Kacey Shea has woven quite the bumpy path for these two, one that made it hard to put the book down because I had to know the truth, had to see how it all played out and if things could work or not. The question of trust comes up and I really really enjoyed how the author handled it all, both in the whys and how they were resolved.
Cameron and Jill's story holds the right balance of twists with a deep abiding connection and will have you rooting for them as you try to sort everything along the way.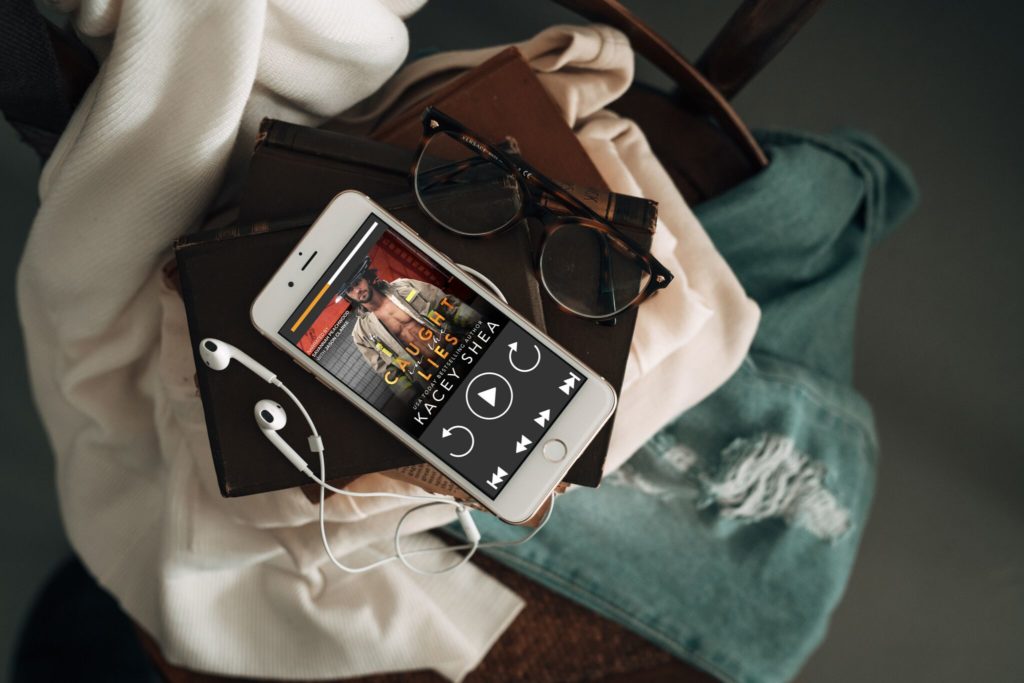 ABOUT THE AUTHOR